Rhonda Ruston, QC

I was born and raised in Lethbridge, Alberta and have a long history as a lawyer and active member in my former home community:
I obtained my Bachelor of Arts degree at the University of Lethbridge in 1979 and my Law Degree from the University of Ottawa in 1982. I worked as a lawyer in Lethbridge for almost 30 years primarily as a civil litigator. My early years were spent in the family law area. As I became known for my advocacy and my desire to be the voice for those who could not easily speak for themselves, requests to work on other matters allowed me the opportunity to branch out into many areas of the law – such as wrongful dismissal, estate disputes, legal negligence, medical malpractice, WCB claims, adult survivors of childhood sexual abuse and victims of abuse in enforced institutional residencies.
As a strong believer that volunteerism – serving something outside of ourselves –allows us to experience our interconnectedness and builds healthier, more empathetic and kinder communities, I devoted countless hours through the years to volunteer endeavors in Lethbridge, both as a community member and as a lawyer. I served on the Board of Governors of the Community College, elected member to the Public School Board, was a founding member of Samaritans Society for suicide prevention, member of the Board of Directors for the United Way, board member of the Community Foundation, board member and President of YWCA, member of the Regional Police Force's committee to coordinate response to domestic violence, and Advisory Counsel to the University's Dean of Fine Arts. I was a contributing presenter for the Legal Education Society of Alberta and Canadian Bar Association, and lecturer for the continuing (legal) education programs of the Community College. I served as pro bono legal counsel to the Aids Connection Society, YWCA Harbour House Emergency Women's Shelter and the Humane Society. I served three terms as a "Bencher" for the Law Society of Alberta (the governing body of the legal profession), served on the Alberta Judicial Affairs Committee to review potential federal judicial candidates and was appointed to Alberta's Provincial Unified Family Task Force to make recommendations for the creation of a Unified Family Court. I taught as an instructor of a legal issues course for the University's Political Science Department.
I was awarded the YWCA's Woman of the Year for community service, and inducted to my high school's "Wall of Fame" for my contribution to legal education and community service. I was appointed "Queen's Counsel" in the province of Alberta in recognition of my contributions to the legal profession and in public service.
My commitment to volunteerism has continued upon becoming a full time resident of BC and member of the BC Law Society and I enjoy providing pro bono legal advice in myriad ways in my community.  
INTRODUCING MARK GINGERICH MA PhD JD:
When people are given legal advice which helps them solve problems in their own lives they are stronger for it – an increasing need in a world where everything seems to be more difficult to manage these days.  This is why it is vital that the legal profession make legal services accessible to all who require the assistance.
While this has been my mantra since becoming a lawyer 39 years ago, it has been a challenge to find another lawyer who shares this value of service and who wants to reside in our rural community.  But mission accomplished:  I am very pleased to introduce Mark Gingerich to Kaslo and area and to the Kootenays. He and I have worked closely together since he and his family moved to Kaslo in 2019 and I have witnessed his exceptional ability to problem solve, to figure out how our system of laws can be made to work for the people it was created to serve, and his dedication and commitment to serve our  West Kootenay community in meaningful and constructive ways.
Mark Gingerich, MA PhD JD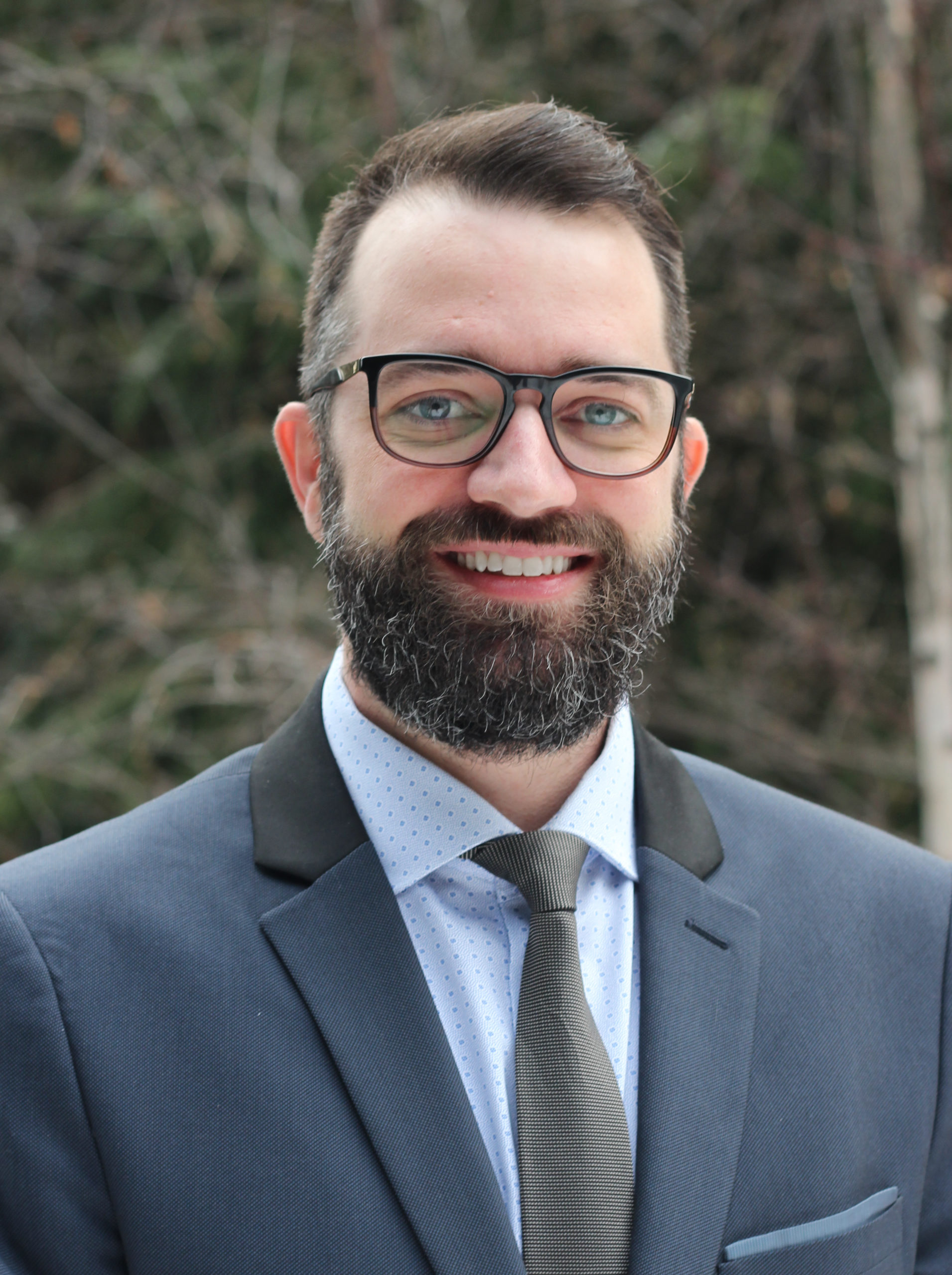 Originally from Rural Manitoba, I have had the opportunity to live in a number of other places in the world, including the U.S., Australia and New Zealand. I received my Bachelor of Arts and Master of Arts degrees in Theology in Manitoba, and completed a PhD at the University of Otago in New Zealand.
Soon thereafter I decided that my empathy for others, and desire serve my community, could best find expression in the legal world, and so I obtained a law degree (J.D.) from the University of Manitoba.
I excelled as an academic and researcher and was awarded the Pitblado Scholarship, the D.A. Thompson QC Prize, and the Gilbert T. Gregory and David Levin Awards in recognition of certain academic achievements. While in law school I co-authored an article on palliative care and Medical Aid in Dying which was published in the Supreme Court Law Review.
I am an effective advocate and practical problem solver. With every client I use my considerable academic and legal research skills to find the solution the client deserves, always combined with the belief that all people deserve ethical, high quality and accessible legal services. I live in Kaslo with my wife Nathanja and our two children, Ruby and Harvey.