Welcome to the law office of Rhonda Ruston Q.C.*
Bringing more than 35 years of experience to Kaslo and the Kootenays with a commitment to providing accessible, affordable, thoughtful, quality legal services.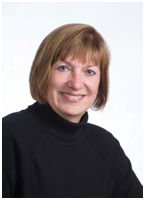 Finding a lawyer with whom you can work is an important undertaking – in addition to being able to count on your lawyer having the expertise you require and the wisdom to act in your best interests, you need to be certain that your lawyer has truly taken the time to listen to all of your concerns, is committed to being your advocate, and will provide you with sound legal advice.
I invite you to contact me so that we can discuss:
what legal services you are requiring
what I can do for you
what you can expect for time and process.
"..the law is no more there to provide a living for lawyers than ill health exists to offer a livelihood for doctors. It is not the purpose of law to keep lawyers in business. The purpose of lawyers is to help to support society's needs for the law".
(Richard Susskind, "Tomorrow's Lawyers")
Fees for my services will be determined after further discussion with you. I believe very strongly in doing my part as a member of the legal profession to ensure that legal fees are fair and reasonable. I try to balance the value of the legal advice and services provided to you plus the costs associated with delivery of legal services, with the ethical imperative as a lawyer to provide those services for a fair and reasonable fee. It is only by doing so that most people will be able to afford necessary legal services.
* Member of the Law Society of British Columbia
* Member of the Law Society of Alberta (retired)
* Currently serving clients in both the East and West Kootenay regions of BC., including Kaslo, North Kootenay Lake communities, Nelson, New Denver, Invermere, Rossland, Castlegar and Trail.